WELCOME TO HIBISCUS VILLA
We would like to warmly welcome you to Hibiscus Villa. Built and located in Theologos, a village with deeply rooted history, Hibiscus Villa gives a warm welcome and offers an abundance of serenity to all those travellers who have made the effort to seek out this hidden gem, becoming at one with its colorful historical past. Combining the beautiful natural landscape with exceptional accommodation of our two-bedroom villa, we aim to redefine a new dimension of comfort, relaxation, and harmony in Thassos, Greece.
The endless picturesque pathways of cobblestone at Theologos village will guide you through this destination, that will leave you breathless with its time worn beauty and will make your holidays a perfect dream.
Τhe unique location of Hibiscus Villa offers an atmosphere of comfort , verdurous ,and traditional surroundings. Our warm hospitality, the evergreen and mountainous landscape together with the architecture of the village Theologos, create the perfect getaway from the daily routine.
Read more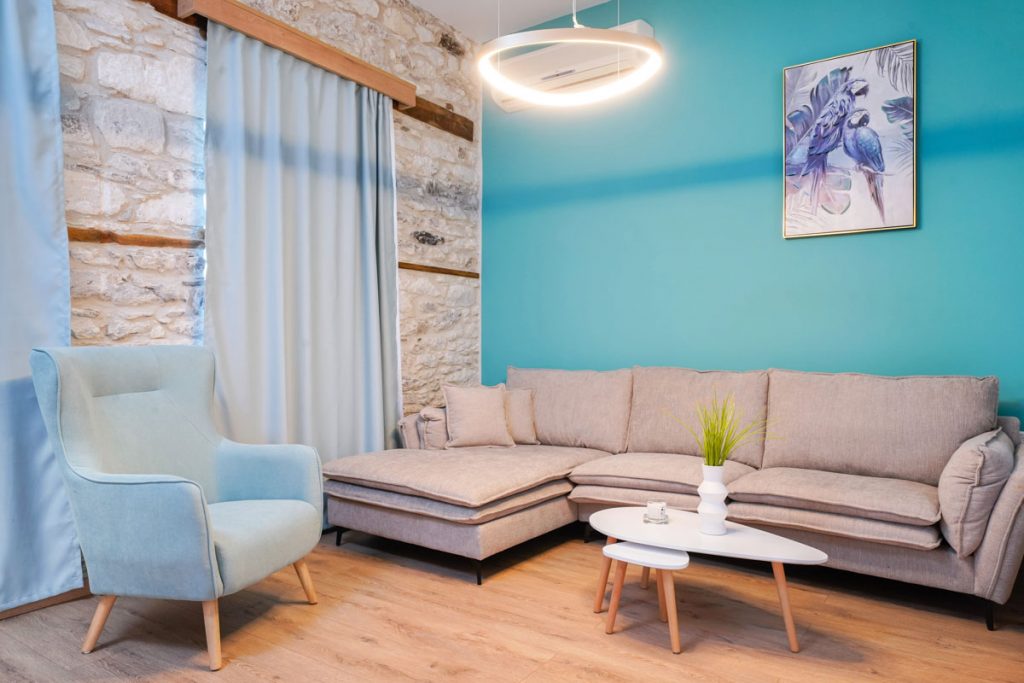 Designed with care to provide the most quality amenities for our guests, attentive to every functional detail, the Hibiscus Villa welcomes you warmly to experience all modern comforts.
Hibiscus Villa is a wide and comfortable brand-new villa capable of hosting up to 4 guests. Hibiscus Villa has been crafted with exquisite stone and elegant wooden decorative details.
Read more